Iggy Azalea dropped her new single 'Mo Bounce' today, March 23, and it's a banger. LISTEN here and check out a sneak peek for the music video — you won't want to miss her epic diss against President Donald Trump!
LISTEN to Iggy Azalea's new track "Mo Bounce" below:
Oh, and here's a peek from the single's upcoming music video — it features a pointed message to President Donald Trump, who famously said that he loves to grab women's p*ssies: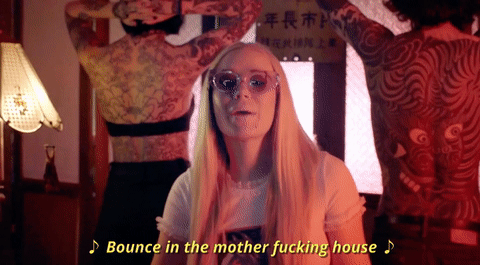 This is definitely one of Iggy's best tracks yet! It's super upbeat, possibly mirroring how her life is going these days now that Nick Young is out of it. Check out a sample of the lyrics below:
Bounce like a motherf*ckin' '64, sick flow
Slick talk, spittin' that Crisco
Drop that shit, like a cholo at the dub show
Can you hit the switch and pick it up and let the world know?
Homie if you're broke, oh, no you don't deserve hoes
All these fake boulders only gettin' on my nerves though
I just cracked a 40, now I'm sippin' out the straw slow
Little bit of ratchet, little boujee, you should all know
Everybody got opinions, yeah, like assholes
You ain't gotta worry 'bout those, 'cause they assholes
We just came to party, party, party, what you came for?
M-make the neighborhood bounce to this
Finally, the singer took to social media to tell fans how excited she is that the song is finally out. Digital Distortion, her next album, doesn't have a release date yet, but hopefully she'll announce it soon!
what do you thing of "Mo Bounce?" Tell us if you're excited for Iggy's new album!